Configuration Screen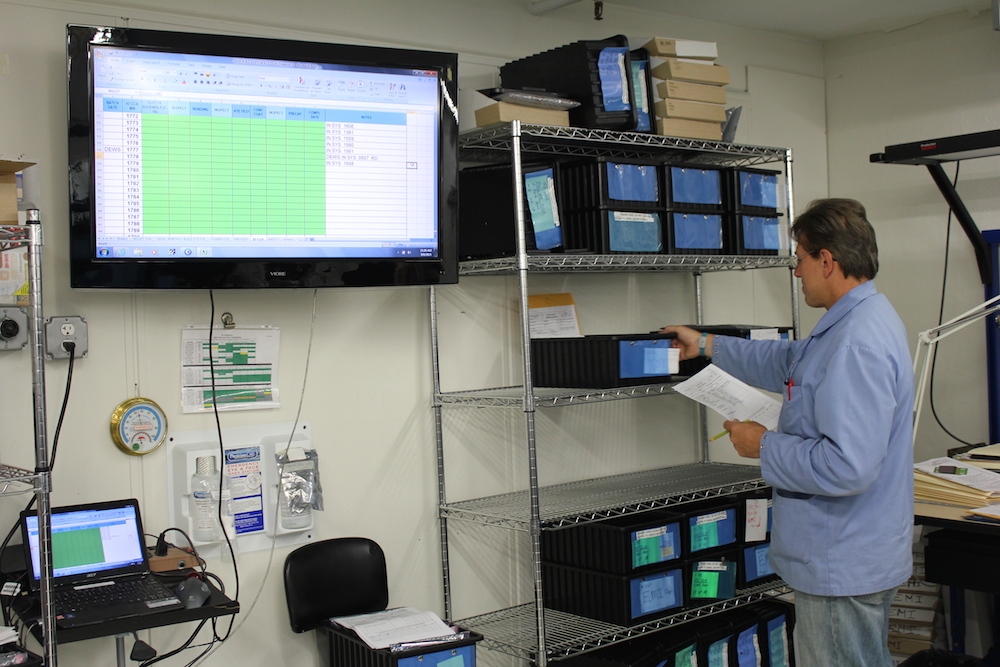 Our internal process control system verifies that each product going through our manufacturing process does not miss any steps.
Engineering change requests (ECR's), and engineering change orders (ECO's) control changes for all drawings and procedures.
"As designed" and "as built" unit configuration is maintained for each unit on a per serial number basis.
Formal drawing releases are generated prior to each new build of units
Bar Coded Traveler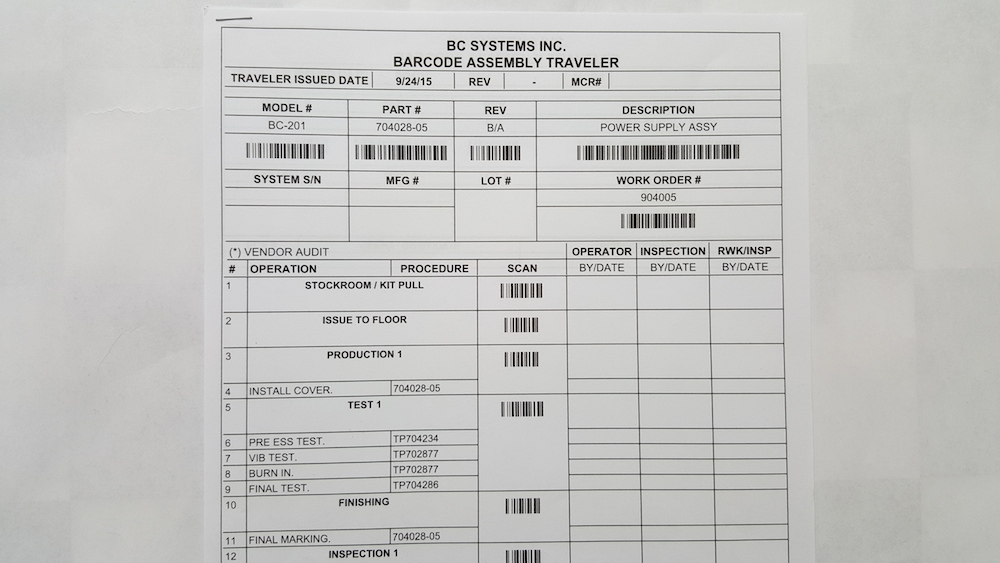 As each step is completed in the manufacturing process, the operator will scan the process step when finished. This allows our management to view each product going through manufacturing and determine time to completion, ensuring schedule adherence to our customers.