POWER SUPPLY
Model: BC-3K
INPUT:
180-250 VAC, THREE PHASE, LINE TO LINE 47 TO 440 HZ
CONDUCTED EMI:
DESIGNED TO MEET FCC PART 15 SUB B LEVEL A,
EN55022 LEVEL B FVG243, NIL-STD-461 CE102 AND CE03
EFFICIENCY:
90% TYP.
OUTPUTS:
(SEE TABLE 1)
TOTAL OUTPUT POWERLIMITED TO 5600 WATTS
OUTPUTS CAN BE PARALLELED FOR N+1 REDUNDANCY
OUTPUT VOLTAGE ADJUSTABLE:
OUTPUT ADJUSTABLE ± 10%
OVERVOLTAGE:
LIMITED TO 130% OF OUTPUT VOLTAGE, ON OUTPUT
OVERLOAD PROTECTION: 
OUTPUT CURRENT LIMITED AND SHORT CIRCUIT PROTECTED
REMOTE ON/OFF:
GROUNDING THIS INPUT TURNS SYSTEM ON LEAVING OIN OPEN TURNS UNIT OFF
REMOTE SENSE:
WILL COMPENSATE FOR 0.5 V DROP ON OUTPUT
TEMPERATURE RANGE:
-40°C TO +50°C
POWER FACTOR:
EXCEEDS 0.92
SAFETY AGENCIES:
DESIGNED TO MEET UL1950, CSA22,2, ENG0950, VDE806
WEIGHT:
AIR COOLED VERSION < 16 LBS.
SIZE: 
17.75" x 4.12" x 4.85"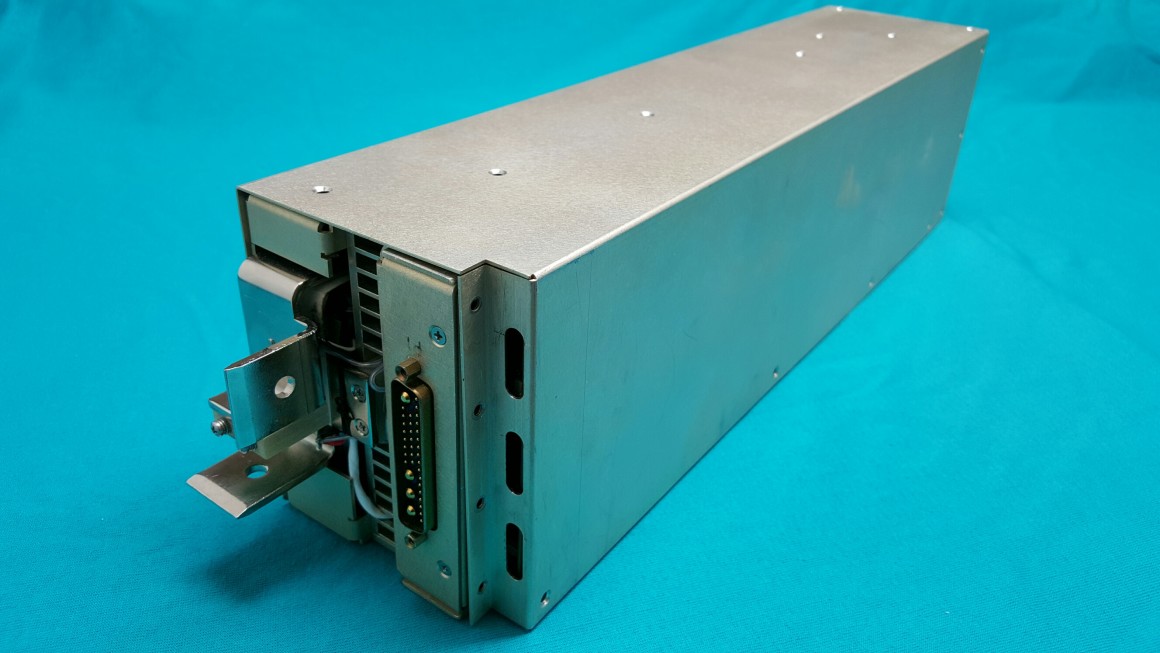 4.5 KW AIRBORNE POWER SUPPLY LESS THAN 16 LBS
QUALITY STD:
ISO:9001, MIL-I-45208, MIL-Q-9858A
MINIMUM LOAD:
NONE REQUIRED
LINE REGULATIONS:
1% FOR ALL OUTPUTS
LOAD REGULATIONS:
1% FOR ALL OUTPUTS
RIPPLE AND NOISE:
1.4% FOR ALL OUTPUTS
TRANSIENT RESPONSE:
RECOVERY TO 1% OF NOM. WITHIN 200 μSEC
FOR 50% STEP LOAD
FAULT:
TTL LOGIC 0 WHEN 5 V OUTPUT IS ABOVE 4.75 VDC
30 MS DELAY AT TURN ON FOR POWER ON RESET IMPLEMENTATIONS
THERMAL PROTECTION:
17.75" x 4.12" x 4.85" SHUTDOWN WITH AUTO RECOVERY
BC Systems Inc., is a designer and manufacturer of military power supplies, using the latest solid state device technology to achieve reliable specification compliant products. Power supplies are designed to meet or exceed customer specified environmental requirements. Military applications include all service platforms: ground, air and shipboard. Power supply technical qualifications are based on our vast experience in the design and manufacture of power supplies.
BC Systems Inc employs innovative packaging and thermal management techniques which are manufactured onsite providing enhanced production process control. Our complete in-house manufacturing capability provides our design and manufacturing team with the advantage of supplying products that achieve maximum performance, in the smallest package possible, within schedule requirements.
BC Systems is a small, Veteran owned business serving the U.S. Government and U.S. Military for over 30 years. BC Systems' specializes in Military Power Supplies and Airborne Power Control Products.