BC Systems has full engineering capability to design custom power supplies for our military customers and for military contractors. Bring us your specification, no matter how challenging, and we will exceed your expectations.
PCB Design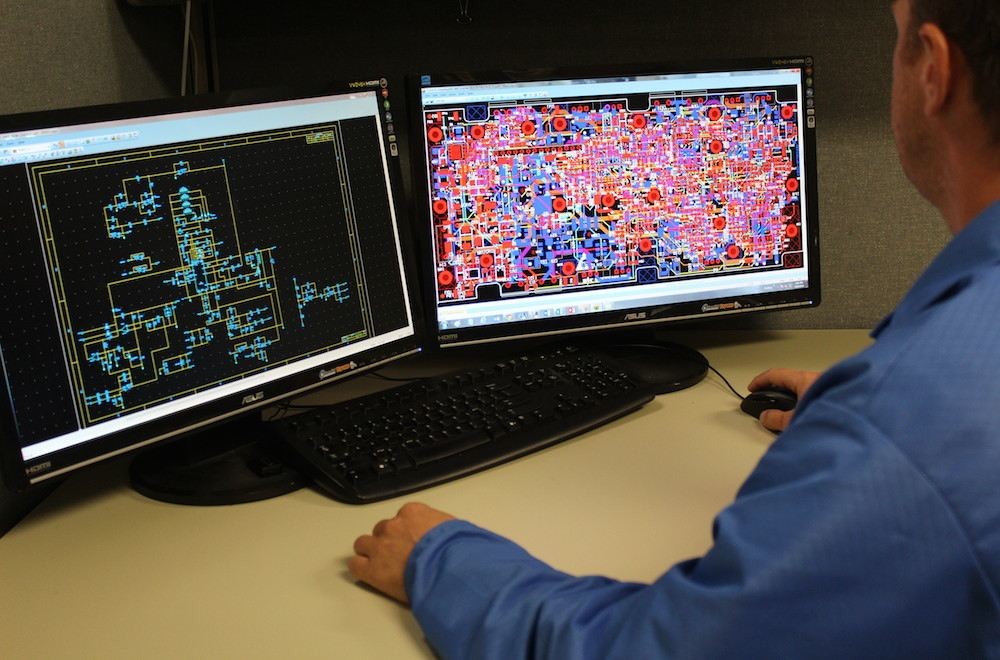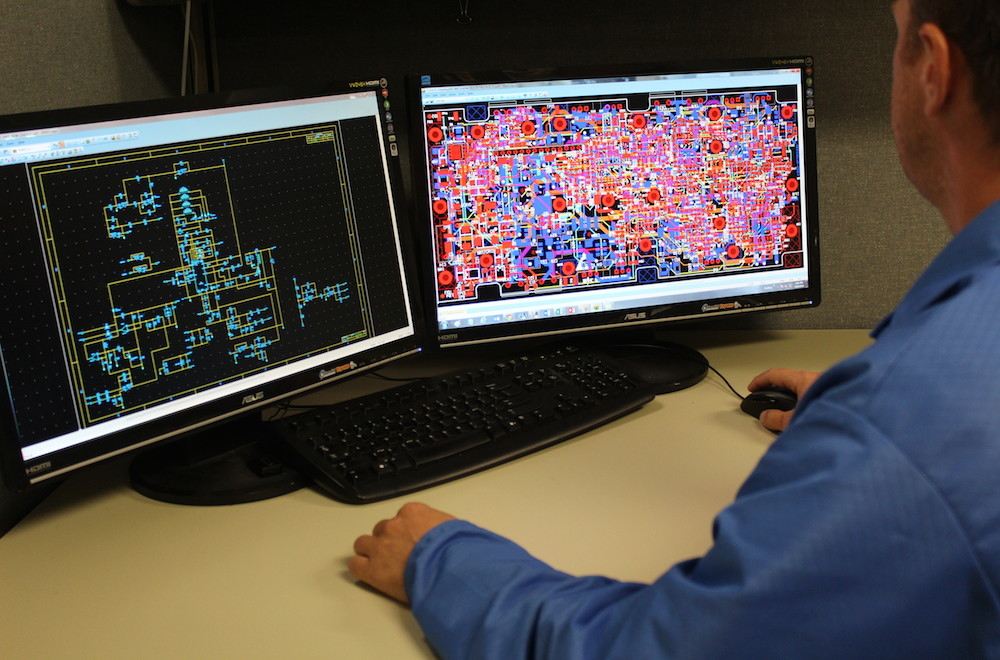 All PCB design is done in house by our design team.
PCB Layout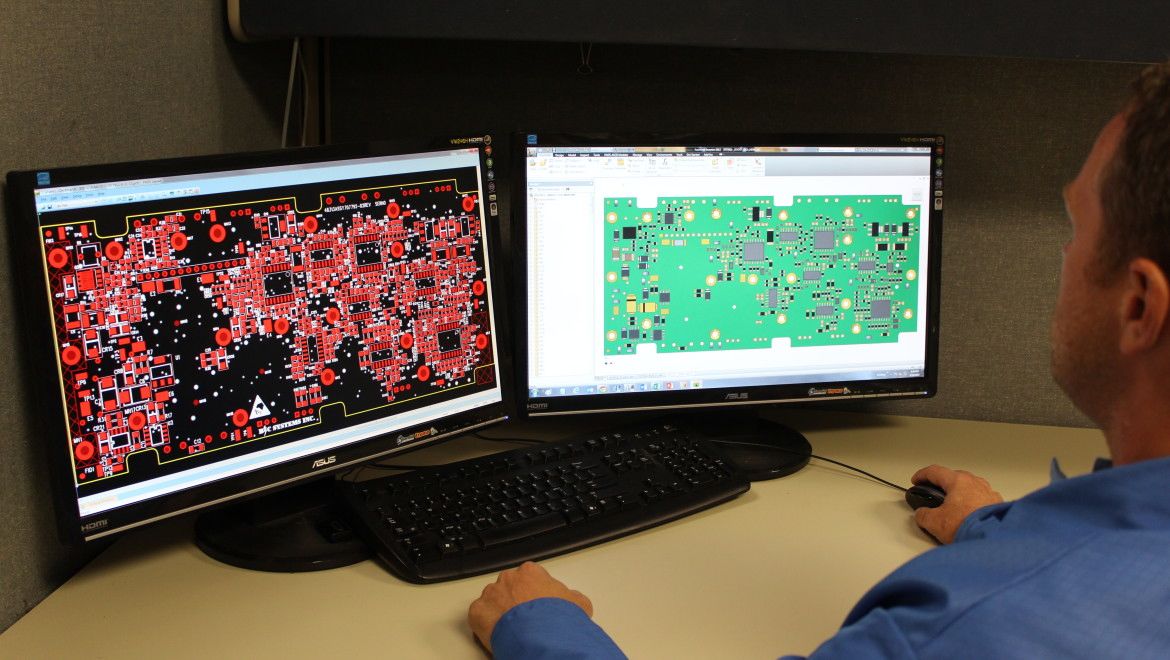 PCB routing is critical for a reliable and efficient power supply design. That is the reason that PCB layout is all done in our facility, giving us full control of the complete design.
Structural Analysis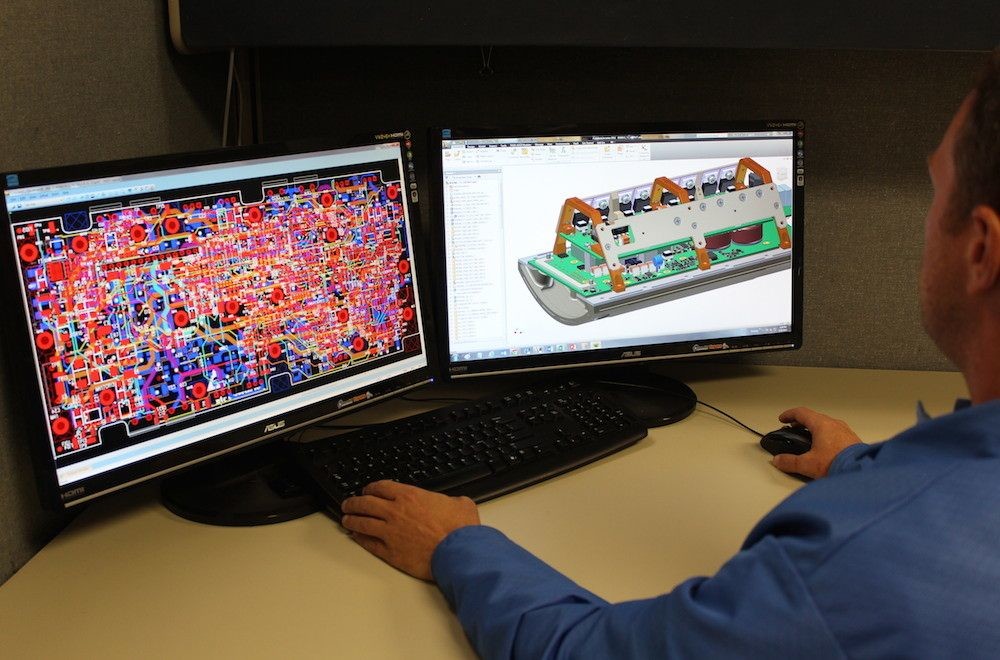 Our power supplies have to withstand very severe shock and vibration loads. To confirm that they will be able to meet the mechanical stress, our design team will analyse performance through very detailed computer simulation to verify that the design will meet the requirements. Our experience has been that when the design passes our structural analysis, it will also pass real world testing.
Thermal Management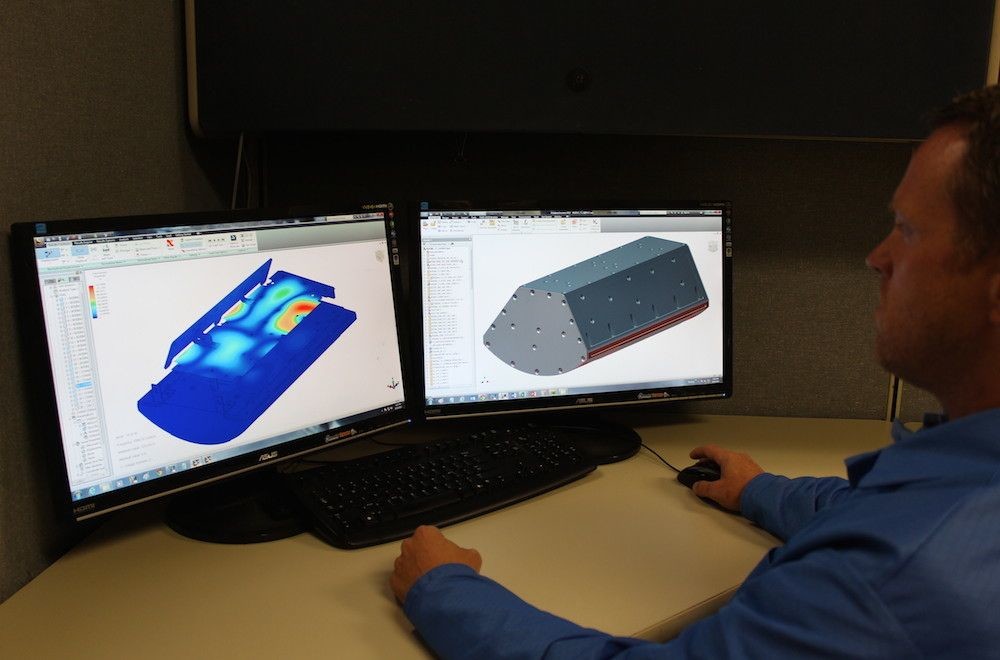 Our power supplies need to operate in the coldest arctic climate and in the hottest desert climate. Proper heat management is fundamental to reliable power supply design. Our thermal analysis confirms that the junction temperatures of semiconductor components will be able to withstand the external environment the power supplies will operate in.
Mechanical Design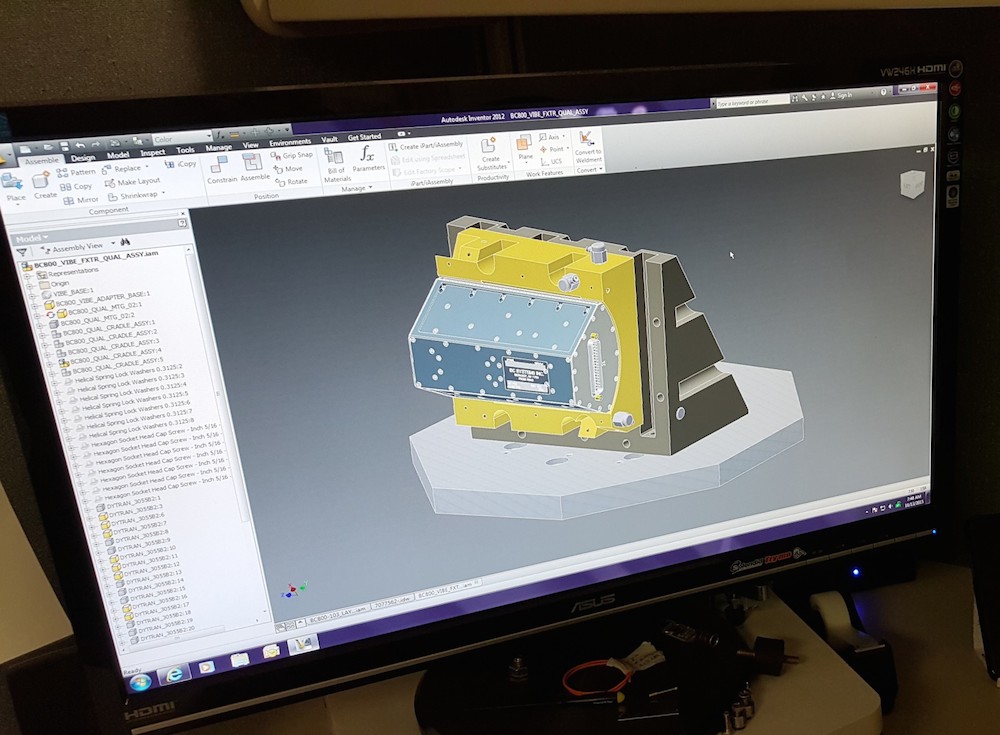 Our customers come to us with very rigorous power supply requirements for physical size, strength, shock endurance and weight necessary for their systems. To meet these requirements, all mechanical engineering is done in house on CAD with full simulation, ensuring that all customer requirements are fully met.
Magnetic Engineering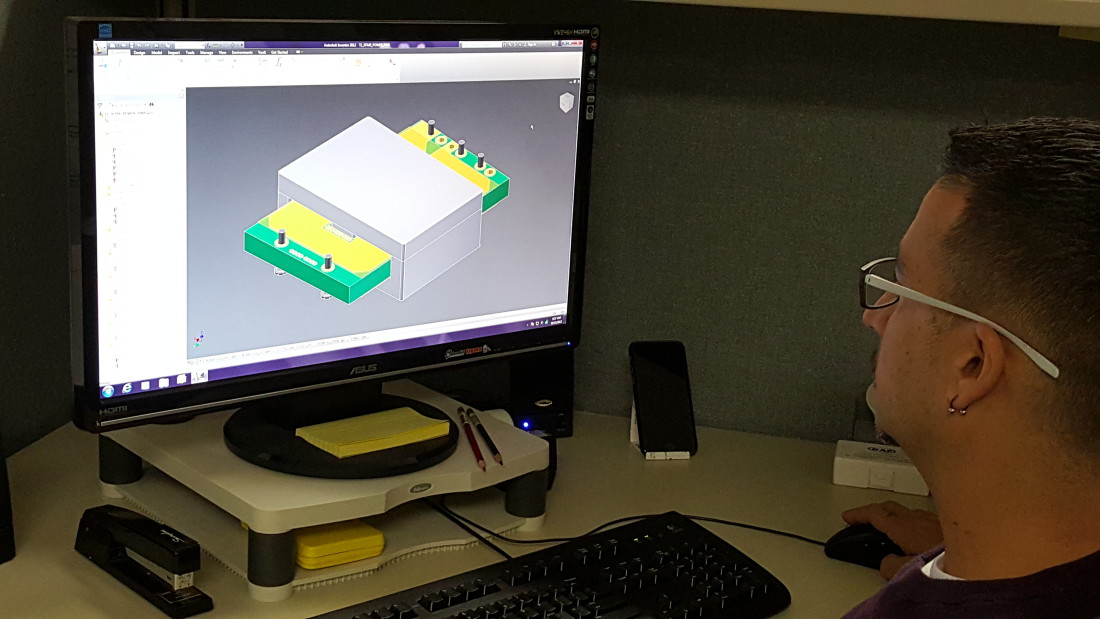 The magnetic components are the key to efficient and robust power supply design. At BC Systems we are the experts in magnetic engineering, developing all of the magnetic components in house.
Automatic Test Fixture Design
Our engineering team also designs automated test fixtures providing consistent product that meets the test requirements every single time.
EMI/RFI Screen Room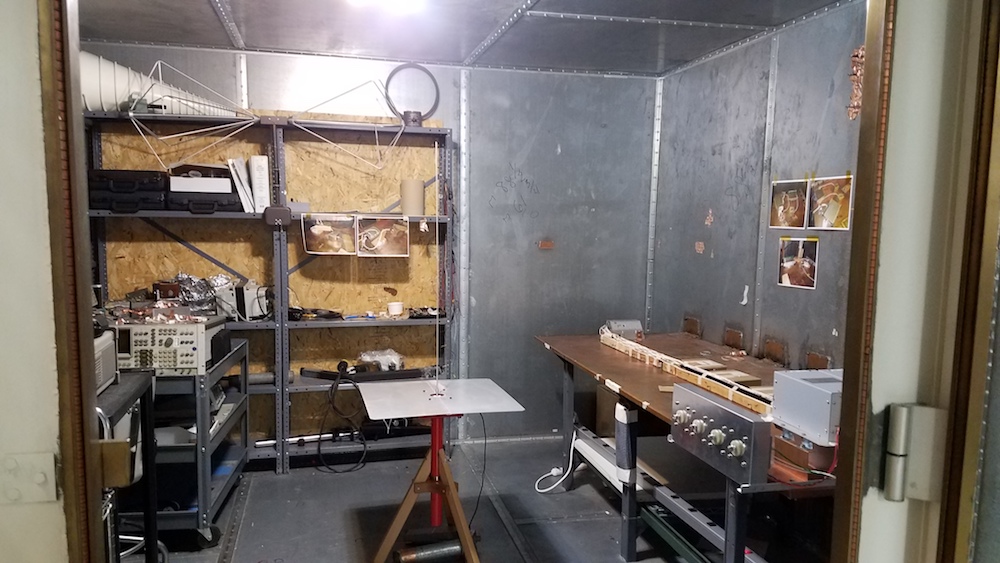 BC Systems has its own screen room where new and existing products can be tested for emissions. Internal results correlate well with external certification labs.
Innovation and Patents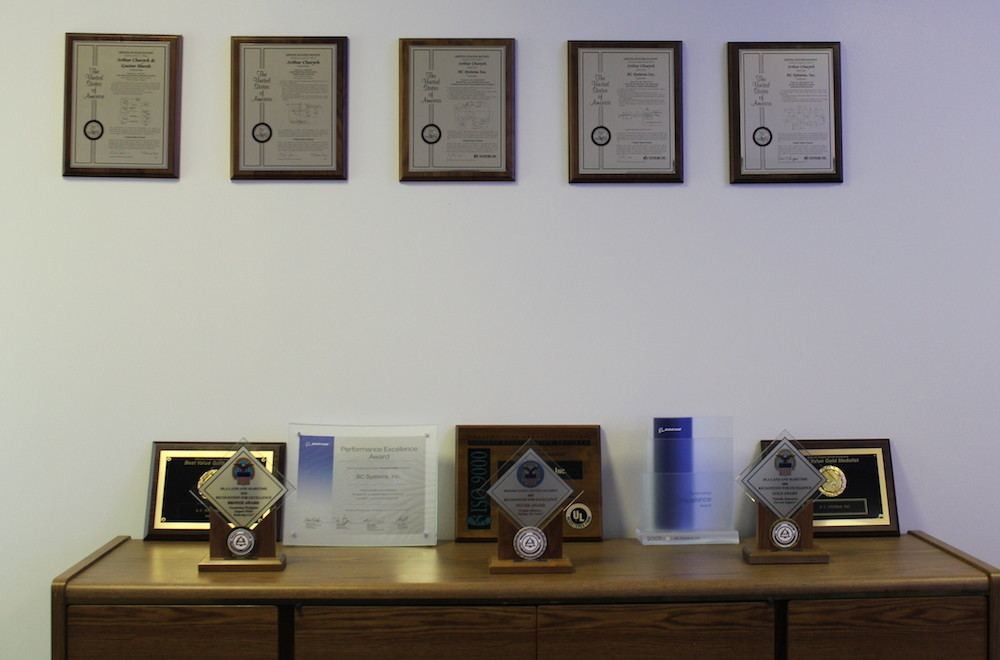 Our designs are very innovative with the innovation captured in multiple patents that BC System owns.