Corporate Headquarters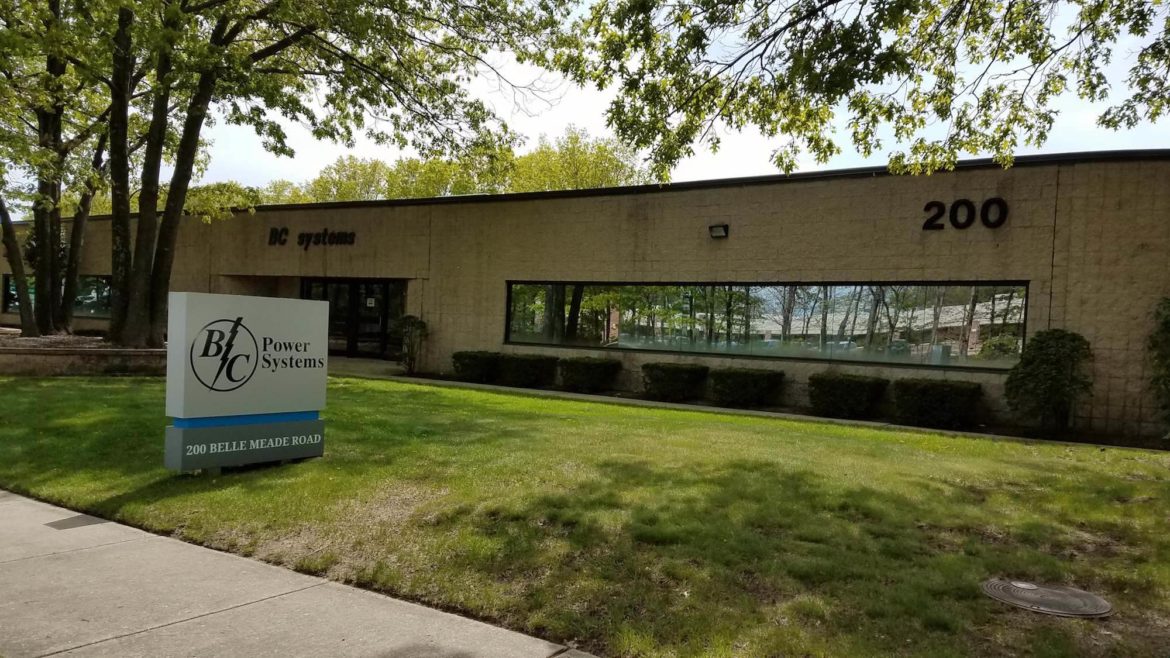 BC Systems is located in a modern 22,000 square foot facility where we custom design our products and manufacture them for our customers.
In-house capabilities include computer-aided design, computer-aided manufacturing, automated test, pick-and-place machines, magnetic design and manufacturing, EMI test chamber, thermal chambers, and random vibration equipment.
Power Backup Generator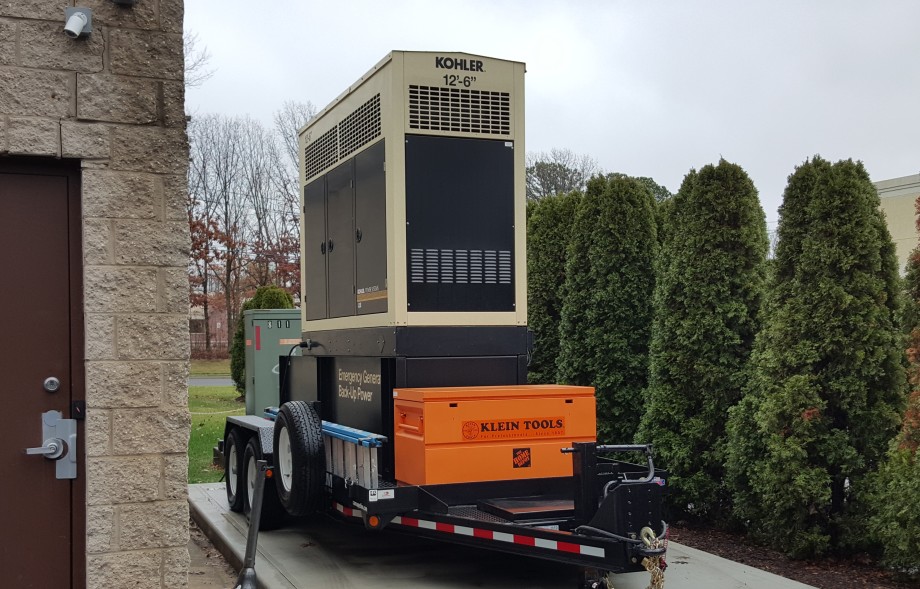 BC Systems installed a back up generator with a 600 gallon diesel tank. The generator can power the entire facility for almost 2 weeks during a lengthy power emergency. Even during short power emergencies, BC Systems can continue to service its customers with no interruptions.
BC Systems is going green by installing solar panels on the roof and constructing a solar car port the length of the building. The solar system can generate over 105kW of power, allowing a reduction in utility demand, reduced emissions, and a lower electrical bill.
Electric Car Charging Station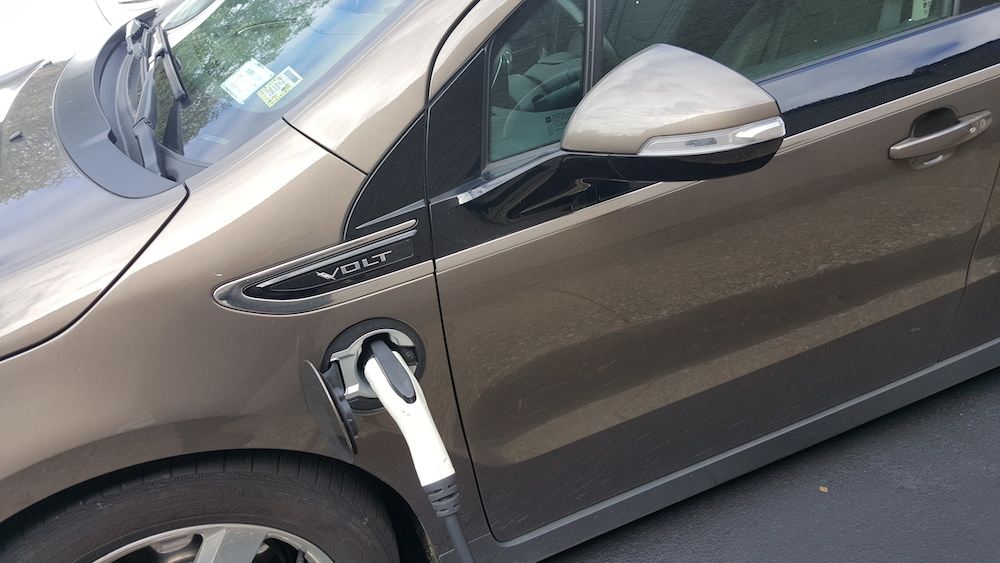 We have also installed an electric car charger so employees can recharge their electric vehicles during working hours. Additional charging stations are being planned as more employees purchase electric vehicles.
Conference Room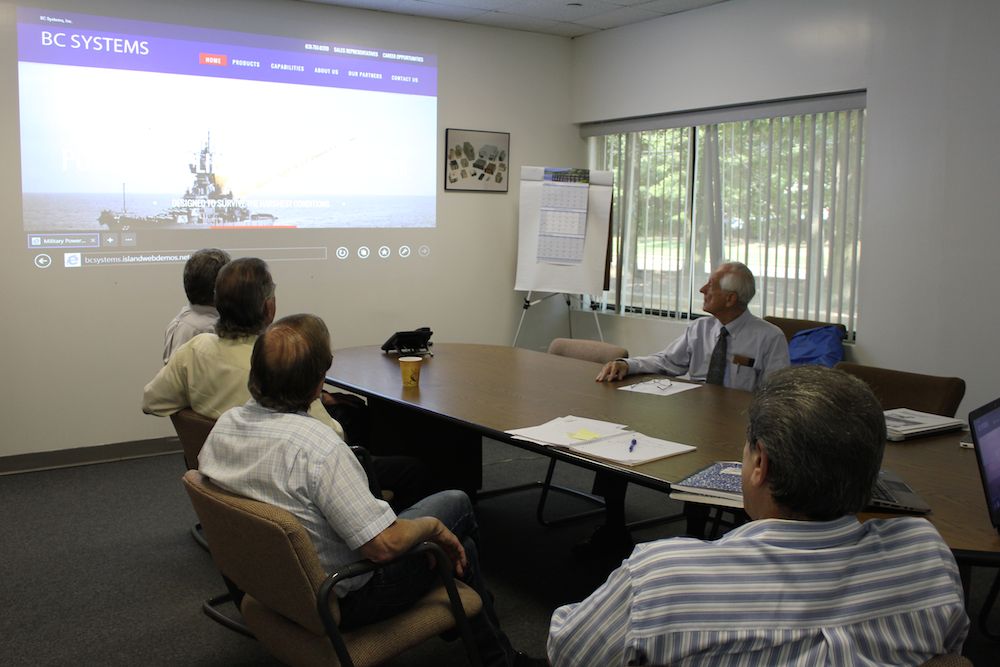 BC Systems installed big screen HD projection systems in conference rooms so customers can view presentations that are more visible and easily legible.
Lobby Mural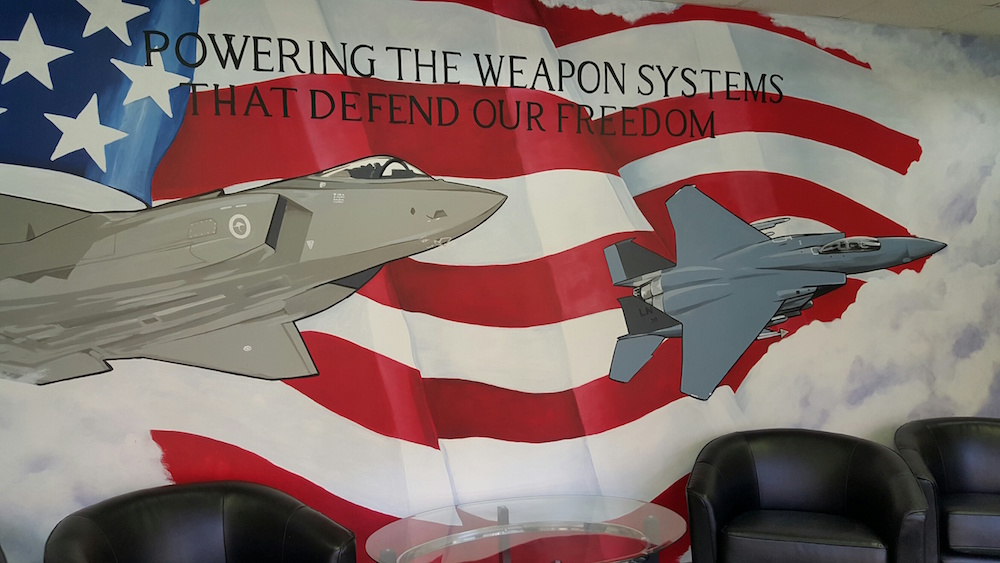 VIsitors to BC Systems are greeted by a striking mural in our lobby created by a famous Long Island artist.